Hand and Wrist Surgery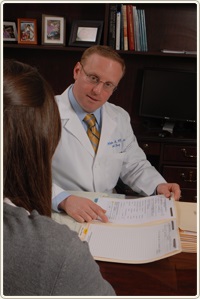 The role that our hands play in our everyday lives can be easily overlooked until an injury occurs. An intricate system of nerves, muscles, tendons, and bones make up your hands, so surgical procedures must be meticulous in order to correct a hand injury.
Diseases and medical abnormalities can affect the hands, limiting their ability to function properly. Hand surgery is often your only option for you to recover your motor skills and restore independence.
Hand surgeon Dr. Nicholas Fiore II can help those who have exhausted non-surgical options to renew hand function.
Why Fiore Hand and Wrist for your Hand Surgery needs?
"In Network" for most private insurance.
Association with multiple hand surgery hospitals reducing your commute on the day of the procedure.
Minimally invasive surgical techniques including heavy use of endoscopic methods, such as, Endoscopic Carpal Tunnel Release.

Board certified by the American Board of Surgery.

Certificate of added qualifications for the hand.

Early office hours.
For more information, or to schedule a consultation, call Fiore Hand and Wrist at (281) 970-8002.
We are conveniently located within driving distance of Cypress TX, Katy TX, Spring TX, Tomball TX, The Woodlands TX, and Houston TX.