Thumb Duplication Diagnosis and Treatment
A congenital deformity where two thumbs, either separate or fused, are present on one hand, thumb duplication, or split thumb, is estimated to occur in approximately 1 out of every 1,000 live births. Each thumb is less developed than normal, often dividing their vessels, nerves, tendons and muscles between them.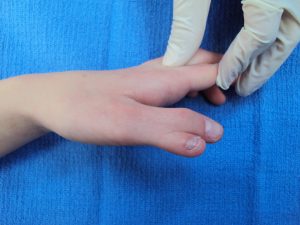 DIAGNOSIS:
This condition is diagnosed through careful physical examination. X-rays are used to study the internal structure and for classification.
TREATMENT:
A functioning thumb must be created from components of both thumbs. Usually, the bones from the less developed thumb are removed, and the skin, tendons, vessels, nerves, finger nail and muscle is formed into a new thumb. This surgery is usually performed when the patient is around 12 months old.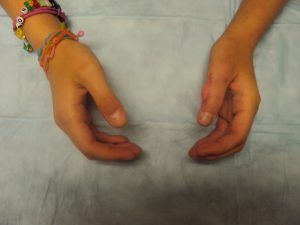 Dr. Fiore specializes in the diagnosis and treatment of Thumb Duplication. He is board certified by the American Board of Surgery and fellowship trained in hand surgery. For more information on treatment options, or to schedule a consultation, call Fiore Hand and Wrist at (281) 970-8002.
We are conveniently located within driving distance of Cypress TX, Katy TX, Spring TX, Tomball TX, The Woodlands TX, and Houston TX.
For more information please visit Handcare.org.